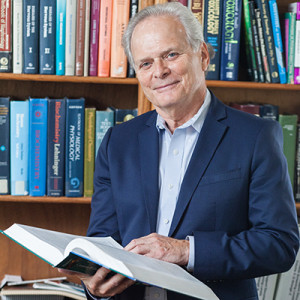 Dydek Toxicology Consulting
Dr. Thomas Dydek, Ph.D., D.A.B.T., P.E.
Board-Certified Toxicologist and Licensed Professional Engineer
Welcome to Dydek Toxicology Consulting, your premier source for toxicology information about industrial and agricultural chemicals and microbial agents and their effect on human health. Whether your firm is looking for an expert witness in a law suit, seeking an air quality permit, performing a human health risk assessment for hazardous waste, or preparing a product safety/liability evaluation, this is the place to find consulting assistance in those matters.
Principal toxicologist Dr. Thomas Dydek is a PhD, Board-Certified Toxicologist and a Licensed Professional Engineer with more than 30 years of experience in the environmental field. He has worked for Federal and State of Texas environmental protection agencies and has been a private consultant for the past 20 years. He has the education, experience, and training to provide excellent consulting advice in his areas of expertise. For a more complete look at Dr. Dydek's qualifications, go to the "Curriculum Vitae" page.
Site Navigation:
Click on the links at the top of this page to get more information about Dr. Dydek and the services he provides to his clients:
Services: Types of litigation support, human health risk assessment, air quality permitting, and product safety consulting Dr. Dydek does

Clients: Law firms, private companies, and governmental agencies for which Dr. Dydek has provided consulting services

References: Individuals who can provide recommendations about the quality of Dr. Dydek's services

News: Stories concerning current issues in toxicology and risk assessment

Contact: How to get in touch with Dr. Dydek
Thank you for your interest in Dydek Toxicology Consulting. If you have any questions or need more information, please contact Dr. Dydek directly at (512) 663-7836 or by E-mail at dydek@tox-expert.com.